The midlife crisis
Is it a myth or a mental health issue?
It's long been the punch line of jokes, usually involving red sports cars and much-younger mistresses. And now even the First Lady has admitted to experiencing her own mid-life crisis. Michelle Obama, who recently turned 49, told the "Rachael Ray Show," "they won't let me bungee jump, so instead I cut my bangs." New bangs are actually a great way to celebrate mid-life — the First Lady looks sassy, and the fringe can camouflage any forehead wrinkles she may acquire during her husband's second term.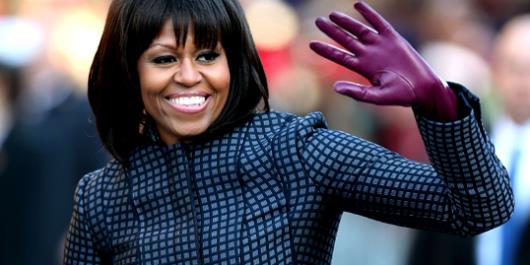 So, I wondered, is the mid-life crisis a genuine cause for alarm, or merely a made-up excuse for impulsive behavior? That depends on whom you ask. Some experts theorize that a slump at life's midway point is a normal part of the aging process. It's a time when you suddenly realize your mortality and when you stop to take stock of what you've accomplished and what's still left undone. For some people, this sort of reflection may lead to depression.  

A study published last year found that the idea of a mental downturn at midlife is not simply a human phenomenon. The researchers found that great apes (the sample included both chimpanzees and orangutans) exhibit a similar U-shaped curve when it comes to their emotional well-being — with the peak of happiness being in their youth, falling to its lowest point at midlife and then rising again in old age.  This suggests that the concept of the mid-life crisis may have a biological origin, and not just be about societal pressure to look younger and drive a fast, expensive car.

But now that many of us are destined to live longer, healthier lives, it may be time to reframe this so-called crisis. Rather than obsessing over the fact that half your life is over, take heart in the knowledge that you still potentially have another 40 or even 50 years to really get after it. That's why psychologist Carlo Strenger of Israel's Tel Aviv University suggests banishing the term "mid-life crisis," in favor of the more positive, "mid-life transition."

In Strenger's glass-half-full view, life's second act can be "the most fulfilling."

And if trading in your minivan for a sports car helps you feel better about it all, then, by all means, go for it. Personally, I think I'll opt for Michelle's tamer (and certainly less expensive) solution and go get my bangs cut.