The high environmental price of low-cost fashion
Greenpeace pressures retailers to produce toxic-free fashion for the masses
Like most women, I love a good deal on clothing. So here's the question: Would you pay more for cute clothes if you knew they were less toxic and made with fewer chemicals?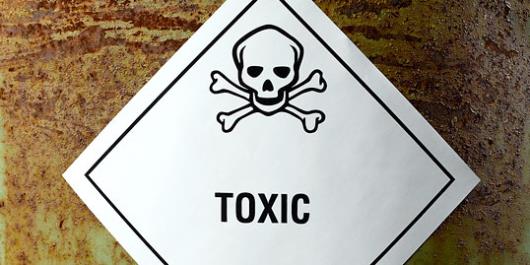 The environmental impact of clothing manufacturing is one of the hot issues in fashion right now. Greenpeace recently released a report examining production and products from 20 major brands, including Zara, H&M and Mango -- all well known for low-cost, high-fashion looks.
Greenpeace found that all 20 were "making and selling clothes containing hazardous chemicals that contribute to toxic water pollution where the clothes are made and washed," Greenpeace Toxics Campaigner John Deans told the Huffington Post.
Zara -- in business since 1975 -- has asked 20 of its suppliers to clean up their practices by March 2013 and has promised to clean up its entire supply chain by 2020.
Victoria's Secret "Angel" model Miranda Kerr has threatened to cut off her wings, so to speak, and step down from her position over the issue. The momentum from big business, endorsed by star power, is already in place.
The question is: with this change, prices could go up at places where we expect affordable fashion. There's no official statement on this from any retailer (of course), but that's just business. When something changes in production, someone has to figure out the cost, absorb it somewhere, or pass it on to someone. Could that be the customer? And, if that happens, are you willing to pay a little extra, knowing your cute dress is less toxic and maybe a little healthier for all?
In its report, Greenpeace was looking for chemicals such as phthalates, nonylphenol ethoxylates (NPEs) and azo dyes, which can break down into cancer-causing amines. However, phthalates in clothing, for one, are a small part of the big picture. I recently wrote about the presence of phthalates in nail polish, hair spray and plastic water bottles.
The FDA doesn't have an official warning on phthalates and cosmetics yet, and Greenpeace is careful to point out that the levels of chemicals they found in the study are not directly linked to health problems for people who wear the clothing. Greenpeace is more concerned about the chemicals released into the environment during production and into the water systems when we wash the clothes at home.
So would you be willing to pay more for less toxic clothing? How much more would you pay if you knew the production and washing of your cute dress was safer for the world's air and water? We shall see.
Related Links:  
Toxic Chemicals You Should Ban From Your Home
The Toxin In Your Toothpaste
---
Are you sure you want to delete this comment?