No such thing as sex addiction?
Study finds that a lack of self-control, not a mental disorder, drives hyper-sexual behavior.
It may sound like a joke tailor-made for late night comedians, but some claim that you really can be addicted to sex. And like any other addiction, it can wreck your relationships and even end your career. In recent years, high profile "offenders" included actor David Duchovny, golfer Tiger Woods and former New York governor Eliot Spitzer. (Although for celebrities, it seems that getting treated for a so-called sex addiction may actually provide a career boost, not bust.)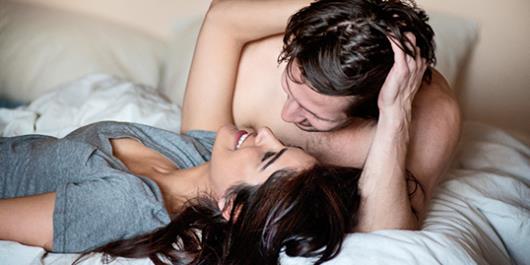 As these lurid tales of men (and sometimes women) who can't keep it in their pants get made public, they inevitably reignite the debate over whether sexual addiction is an actual mental disorder -- or just a lack of self control. The team that put together the recently updated DSM-5 (the manual that lists and describes all psychiatric disorders) did not include sex addiction. And a new study by
researchers at UCLA
seems to back up that decision.
The study involved 52 people, including 39 men and 13 women, ages 18 to 39, all of whom self-identified as having problems controlling their viewing of sexual images. The volunteers were shown a set of photographs chosen by the researchers to evoke either pleasant or unpleasant feelings. The images ranged from gruesome shots of dismembered bodies to romantic sexual encounters and explicit sex acts. While the volunteers viewed the photos, they were hooked up to EEGs that measured brain activity so that the researchers could check out their brain responses to various images. The volunteers also filled out a series of four questionnaires about their sexual behaviors, sexual desires, sexual compulsions and possible negative outcomes of their sexual behaviors.
They expected that people who were hypersexual (in other words, truly "addicted" to looking at sexual images) would register less reaction (presumably because they are more habituated to seeing such things), while those who simply had high libidos would have their brains light up while viewing sexy shots. But the research proved otherwise.
 "The brain's response to sexual pictures was not predicted by any of the three questionnaire measures of hypersexuality," said Nicole Prause, senior author of the study. "Hypersexuality does not appear to explain brain responses to sexual images any more than just having a high libido."
If this study's findings are replicated and validated, it could officially disprove the notion that someone could be literally addicted to sex. And the poor celebrities and politicians who can't control their urges will no longer be able to claim that sex addition made them do it. But how will they rehab their images without having an excuse to go to rehab?
More on Daily Apple
Sex surrogates: Health care workers or hookers?
Feeling frisky -- or just anxious?
Britain okays 3-parent IVF treatment