Do you have the lazy gene?
New research suggests that couch potatoes are born, not made.
My dad was always incredibly active and, consequently, very physically fit. He dabbled in yoga, got hooked on weight lifting and was a runner as far back as I can remember. In high school, if I stayed out until the wee hours of the morning, I was always afraid I'd run into my dad as he set out for his pre-dawn jog.

I bring up my father's fitness habits because apparently, I have him to thank for mine. New research indicates that our genetics may play a role in whether or not we are inclined to be active. For this study, the researchers studied rats to see which ones willingly ran the most during a six-day period. Then they purposely bred the runners with other runners and the laziest ones with their equally slothful peers in order to create a line of "super runner" rats and a line of " couch potato" rats.  They studied ten generations of these rodents and found that the runners consistently, and voluntarily, ran ten times more than the lazy line of rats.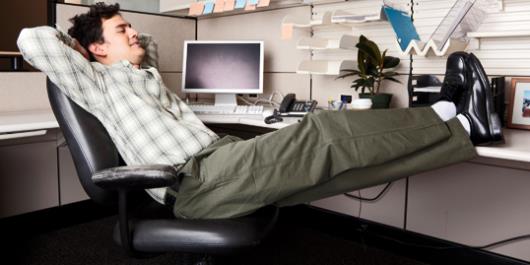 What's the difference between the two groups that explain the wide variation in activity levels? Genes. According to study author Frank Booth, a professor in the MU College of Veterinary Medicine at the University of Missouri:

"While we found minor differences in the body composition and levels of mitochondria in the muscle cells of the rats, the most important thing we identified were the genetic differences between the two lines or rats."

In fact, they found 36 specific genes that seemed to play a role in the rats' motivation to work out. The future implications for this are huge, and the researchers plan more studies to figure out exactly how each of the 36 genes they've identified affects physical activity. Who knows, someday, designer babies may be able to come pre-programmed to love exercise -- and reap all of the mental and physical health benefits that come along with it. At the very least, those unlucky enough to be born with the lazy gene could benefit from early interventions to help prevent obesity and encourage physical activity.

It seems I was fortunate enough to inherit the active gene. So thanks, Dad! I'll be thinking of you as I head out for a run.

More on Daily Apple:
Does marriage make you fat?
You can get older without getting shorter
Fukushima fallout sickens U.S. babies?