Is Santa bad for children?
Teaching your kids to believe is technically lying, but your kids may not care
I have many happy memories of early Christmases in which my strong belief in Santa played a starring role. I remember waking up my brother (who was old enough to no doubt already be a non-believer) on Christmas Eve because I'd heard reindeer on the roof. And I'll never forget the absolute joy and amazement of walking downstairs on Christmas morning and catching my first glimpse of the tree and the gifts Santa had left behind.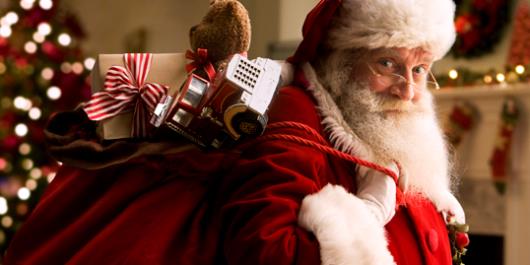 What I don't remember is being upset when I found out that Santa wasn't for real. And apparently I'm not alone. An informal poll of my friends revealed that few of us suffered many (if any) ill effects from uncovering the truth about Santa. But still, as a parent, I worry about how my being complicit in such a conspiracy will affect my child. My
not-yet-two-year-old​
daughter doesn't even know that Christmas is coming, but by next holiday season I imagine we'll be in full Santa mode. Will I harm her mental health by helping to perpetuate the myth? Will she be mad at me when she discovers the truth?
I decided to do a little digging and see what I could find out. There hasn't been a ton of scientific research on the topic, but
one study
, published in 2002, offers a few insights. The researchers found that most children they studied started uncovering the reality about the myth around age 7. But rather than feeling let down or lied to, two out of three kids said that they "felt a sense of pride in figuring out the truth about Santa."
But I still wanted a little more information before I start indoctrinating my daughter into Santaland. So I asked David M. Pollack, MD, a pediatrician at The Children's Hospital of Philadelphia, for his thoughts. His take:
"Most young children may believe that Santa Claus is real, but the inevitable discovery that he is actually a myth does not seem to be nearly as traumatic as many parents are expecting. Learning that Santa is not real might take some of the 'wonder' out of Christmas, but in my experience it doesn't remove the joy from the holiday or cause a child to not trust adults."

That's a relief. So it seems that I can safely look forward to several years of my daughter sending letters to the North Pole, leaving cookies, milk and reindeer snacks out on Christmas Eve and seeing that look of awe on her face when she sees the tree surrounded by presents on Christmas morning. And apparently I can enjoy it all without having to worry that she'll grow up hating me for helping to foster the fantasy!