Got the munchies?
What new laws legalizing pot may mean for our health.
I don't personally smoke (or eat) marijuana, but I do live in Colorado, so if I decided to take up the habit, I would no longer be risking arrest. As of last week, Colorado and Washington became the first two states to legalize the recreational use of the drug.

As soon as the news broke, the jokes started flying (Rocky Mountain high, anyone?). Even my state's governor, John Hickenlooper, couldn't resist taking a "pot" shot: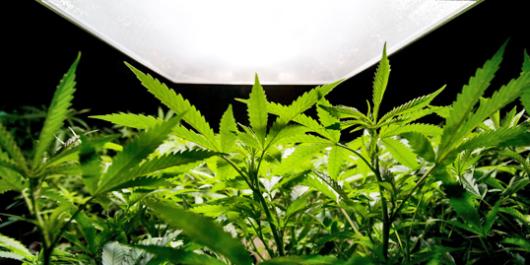 "Federal law still says marijuana is an illegal drug, so don't break out the Cheetos or Goldfish too quickly."

But just because smoking weed will no longer get you arrested in these two states doesn't mean it can't wreak havoc on your health. The adverse effects of pot smoking (or eating — since the edibles market is likely to increase in places where consumption is now legal) are the subject of much debate. Pot's proponents claim that a little weed is no worse for you than a cocktail or a couple glasses of wine. And to some extent, they've got a point. Some of the major hazards of marijuana intoxication are virtually the same as those associated with alcohol intoxication — namely, impairments in reaction time, information processing, motor coordination and focus.

Other connections to ill health are a little more elusive. A couple of studies have linked regular marijuana use to an increased risk of testicular cancer.
And it stands to reason that smoking pot can set you up for many of the same respiratory troubles —such as chronic cough and bronchitis — as cigarette smoking.  And according to Wayne Hall, a cannabis researcher at the University of Queensland, Australia, marijuana use is "highly correlated with use of alcohol, tobacco and other drugs — all of which adversely affect health."

The real question, though, is whether or not legalization will make more people likely to overlook the potential health dangers and become marijuana users. I don't know of anyone who reacted to the election news by going out and grabbing their first pot brownie, but it is possible that some people will now treat Colorado and Washington as stateside versions of Amsterdam. Honestly, I don't think the law will ultimately change most peoples' behavior, and, with any luck, it will add some revenue to the states' coffers.

So I may not smoke it, but yeah, I voted for it.