The vampire facial
A bloody good idea or just plain gross?
Just in case you're not currently "keeping up the Kardashians," on last night's episode of Kourtney and Kim Take Miami, Kim indulged in the latest in extreme beauty treatments. By the end, her face looked like she'd been mauled by a pit bull, but the reality TV maven claims it's just another one of her secrets for maintaining her beautiful, young-looking skin.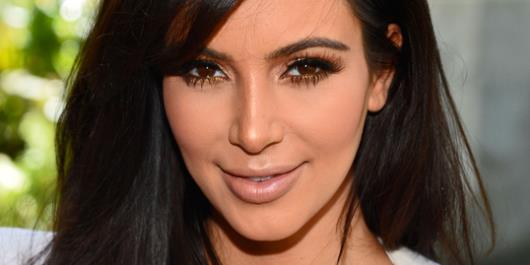 It's been nicknamed the vampire facial, a term that is all-too-fitting for this bloody procedure. And I've heard of people doing a lot of crazy things in the name of better skin, but something that looks more like self-mutilation seems slightly suspect. The gory procedure goes like this: The doctor draws some of your blood, separates the platelets from the red blood cells, blends the platelets with a fibrin mixture and then injects it back into your face. The technology is called Selphyl and it's marketed to plump up wrinkles and sagging skin.

The rationale behind it actually makes some sense. According to the Selphyl website, "Platelets are known to release a variety of factors that respond to tissue injury, where they initiate and promote healing." So in other words, all of the needle sticks into your face cause injury, and then the enriched platelets rush in and start the skin-rejuvenating process.

What the website doesn't mention is that it also apparently hurts like hell. While Kim was quoted before the procedure as saying, "I love trying anything that makes you look and feel youthful," she was seen writhing in pain and wailing during it.

For a professional opinion, I called on dermatologist Joshua Zeichner, Director of Cosmetic and Clinical Research at Mount Sinai Medical Center in NYC. He told me that the "microneedling procedure pokes tiny holes in the skin to allow better penetration. A similar procedure is being done using injections, known as the 'vampire lift.' While in theory, the facial could work, we need more good data to prove that it does in fact live up to its claims. And it's important to make sure it is done by someone experienced, and that it's done under clean conditions. Any time your blood is being drawn or there are pokes to the skin, there is a risk of infection."

I would say that the vampire facial must be the ticket to youthful skin because no matter how you feel about Kanye's baby mama, Kim K. does have flawless-looking skin. Then again, it's kind of hard to judge the true effects of an anti-aging procedure when you're looking at someone who's just barely rounded the corner on 30.