Who's most sleep-deprived?
53 percent of Americans sleep less than 7 hours a night.
If you're one of the millions of Americans slumped over yet another cup of coffee, it might not come as much of a surprise to find out that the U.S. is one of the more sleep-deprived nations in the world. And now, a newly released survey has come out that confirms it.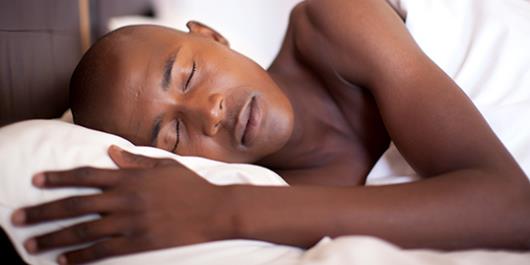 According to the Sleep Foundation's 2013
International Bedroom Poll
, residents of the U.S. and Japan are nearly equal when it comes to lack of sleep.
The poll
, which looked at men and women ages 25 to 55 in the U.S., Japan, Canada, Mexico, Germany and the U.K., found that Americans and Japanese reported sleeping about 40 minutes less on workdays than people in other countries. In fact, an alarming one in five Americans say they routinely sleep less than six hours on a work night – twice the number who are that sleep-deprived in other countries.
But Americans are far from alone in our sleeplessness. About 50 percent of people in each of the countries surveyed said that they did not sleep well on work nights. And while we all try to make up for it on weekends, logging an extra 45 minutes a night on average, those statistics still add up to a lot of people worldwide who are yawning right now.
So what could help residents of these sleepy nations get a little more shut-eye? A clean bedroom, for one thing. The vast majority of those polled said that going to bed in a room with a fresh, pleasant scent helped them to relax. Bedtime rituals can be a big help, too. More than 60 percent of Mexicans and about half of Americans say that they pray or meditate in the hour before heading to bed, while Brits tend to opt for a soothing cup of tea to help them unwind.
"This groundbreaking poll suggests that chronic sleep deprivation is a significant global health problem," says Dr. Russell Rosenberg, a member of the NSF 2013 International Bedroom Poll expert panel. "Relax, turn off the mobile phone and TV, and create a more pleasant bedtime routine.  Setting the stage for good sleep can change your life."
I don't know about you, but I'm getting tired just thinking about it.