Your coffee habit could kill you
New study finds that heavy coffee consumption could lead to early death.
I'm about to finish my second cup of coffee as I sit down to write this. And given what I've just learned, I think I'll go dump out what's still left in the coffee pot off and cut myself off for the day. Because, although various studies over the years have touted some benefits to daily caffeine consumption (much to the joy of java addicts everywhere), the newest research paints a much more cautionary tale.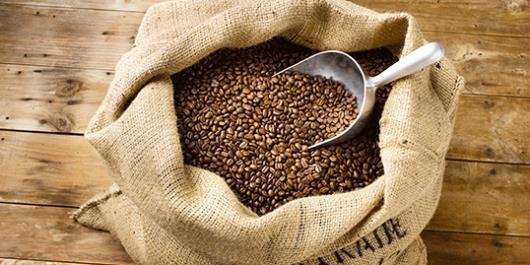 This huge study involved over 43,000 people between the ages of 20 and 87.  Over the course of the 17-year follow up, the researchers looked at causes and ages of deaths that occurred and also measured subjects' coffee intake using self-reported questionnaires. What they found is that for both men and women in the 55 and under group, a heavy coffee habit increased the chances of premature death by more than 50 percent. Younger men in particular, seem to face the greatest risk. Guys who downed more than 28 cups of Joe a week (an average of more than 4 a day) had a 56 percent increase in mortality from all causes. Surprisingly, for those over 55, excessive coffee consumption seemed to have no adverse effects.

The heavy coffee drinkers in the study were more likely to smoke and to have low levels of cardiovascular fitness. The researchers theorize that too much coffee may adversely affect the body's metabolism -- and that those with what they called a "genetic coffee addiction" are even more prone to the potentially negative effects.

And while more than four cups a day may sound like a lot, surveys by the National Coffee Association found that the average American has about three cups a day. Plus, don't forget that that Venti coffee you grab from Starbucks on your way to the office packs at least two regular cups into a convenient to-go size. Maybe you just shouldn't go back for a second round mid-morning.
More on Daily Apple

Pot smoking may cause permanent brain damage
What your workspace says about you
No such thing as sex addiction: Study