Facebook knows if you're fat
How your 'likes' might predict your health.
Unlike the generation that has basically grown up online -- and thinks nothing of revealing pretty much anything to anyone with access to the web -- I'm old enough to find that lack of privacy a little bit creepy. When ads pop up for my favorite stores or Facebook suggests friending someone whose name I haven't thought of since grade school, I can't help but wonder how they know so much about me.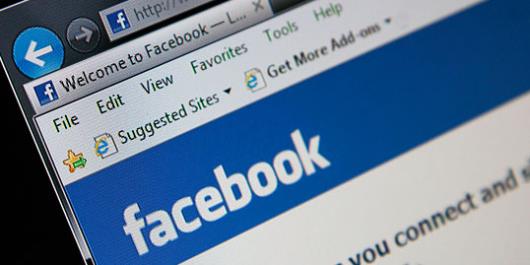 Now,
researchers used data
gleaned from Facebook to predict which geographic areas have the highest levels of obesity and lowest levels of physical activity.
In a study
at Boston Children's Hospital, the researchers found a strong correlation between areas in which Facebook users had the most activity-related interests and low obesity rates and areas in which users had the most television-related interests and high obesity rates.
They gathered data from Facebook users nationwide -- looking at their "likes," what they posted to their timelines and anything they "shared" with other users. Then they compared that information with the results of two telephone-based health surveys, a national one conducted by the CDC and another done just among residents of New York City. They found that the obesity rates shown in the CDC survey were 12 percent lower in the location where Facebook users had the most activity-related interests (the outdoorsy town of Coeur d'Alene, Idaho) compared with the location where Facebookers had the fewest activity-related interests (Kansas City).
The data also lined up when they looked at television watching and obesity rates.
The obesity rate was 3.9 percent higher in area around Myrtle Beach, South Carolina, where Facebook users talk a lot about television, than it was in Eugene-Springfield, Oregon, where TV is not a hot topic on most people's Facebook pages.
So don't be surprised in the future if, along with knowing what brand of jeans you might like to buy, Facebook starts offering online interventions to encourage you to eat better and exercise more. Guess I'd better keep my thoughts about the latest episode of Mad Men to myself.
More on MSN Healthy Living
Is obesity cultural?
Does muscle weigh more than fat?