Are spray tanning booths safe?
A fake tan is a much safer choice than the real thing.
Turn to
MSN's Ask A Doctor blog
 every day to find answers from top experts to all of your health concerns.

If you can't live without a sunny glow, opting for a spray-on tan is definitely your best and safest alternative.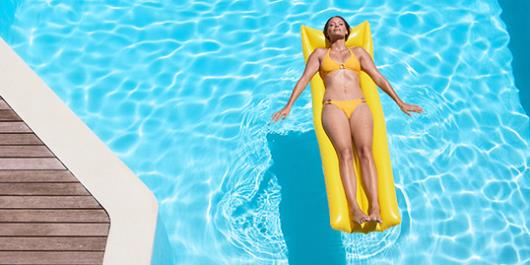 "Spray tanning booths are safe and FDA approved," says Jeffrey Benabio, MD, board-certified dermatologist and Physician Director of health Care Transformation at Kaiser Permanent in San Diego. "Despite recent media reports about them being unsafe, there are, at this time, no studies to support such claims."
However, you do want to be careful not to inhale the spray while you're in the booth, and you should wear protective covering over your eyes. "And don't go out in the sun directly after getting a spray tan because it can alter the color of the skin," he says.
Tanning beds that use UV light are definitely not a safe choice. The World Health Organization has classified the UV light used in these devices as a carcinogen. And according to the American Academy of Dermatology, people who use tanning beds have a 75 percent increased risk of the deadly skin cancer melanoma. 
More on MSN Healthy Living
Can you become addicted to lip balm?
Is it bad to go to sleep with my contacts in?
Is it OK to crack my back, knuckles or neck?