Does tooth care really matter for kids since their baby teeth are going to fall out anyway?
Baby teeth aren't just placeholders—they need good dental care too.
Turn to MSN's Ask A Doctor blog every day to find answers from top experts to all of your health concerns. Have a health issue or just curious? Send in your question today.
Just because your child's first round of teeth aren't permanent doesn't mean they aren't important. Without healthy teeth during those first several years of life, your child won't be able to eat or even speak properly. Baby teeth that are full of cavities can be painful, and a sore mouth makes for a cranky child who won't want to eat well.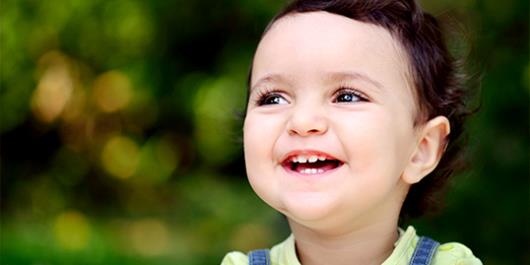 But the health of those temporary teeth can also have some long-term consequences, says Dr. Jennifer Jablow, a NYC-based dentist. "We are all born with our permanent teeth in our jaw bone called 'tooth buds,'" she explains. "So when there's decay and bacteria in the baby teeth, it can negatively affect the permanent teeth."
That's why the American Dental Association recommends that children have their first dental appointment by age 1, and twice-yearly checkups after that. And don't forget that kids need to brush twice a day, just like you do.
Dr. Jennifer Jablow is a cosmetic dentist in New York City who is well-known for creating the gorgeous grins of many celebrities. Find her on Twitter and online.
More on MSN Healthy Living
Is flossing every day really necessary?
How do I cure bad breath?
Are teeth-whitening kits really safe?