Is it bad to go to bed with my contacts in?
Take an extra few minutes to take out your contact and your eyes will thank you.
Turn to
MSN's Ask A Doctor blog
 every day to find answers from top experts to all of your health concerns.
The short answer is yes, it is dangerous to sleep without removing your contact lenses. "Contact lenses should not be worn continuously day and night," warns Michael Goldstein, M.D., M.B.A. is an Assistant Professor of Ophthalmology at Tufts Medical Center.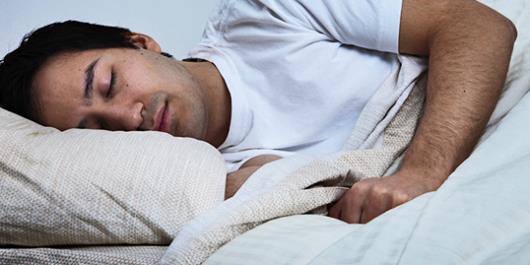 That practice has been shown in numerous studies to be the number one risk factor for developing a corneal ulcer, according to Goldstein, even if you're wearing contacts that are marketed as "extended wear."

There are several reasons why wearing your contacts all the time make you more susceptible to this dangerous—even possibly blinding—condition. Dirt or bacteria can get trapped under your lens, irritating the cornea and leading to infection. And having the cornea covered 24/7 with a lens means that the eye doesn't get as much oxygen, and that can make the cornea more vulnerable to infection. "This is true even with lenses made using the latest, most 'breathable' materials," says Goldstein.

To keep your eyes healthy, you should remove, clean and safely store your contacts every night, and replace them with a new pair as often as your eye doctor recommends (the timeline varies depending on the type of contacts you use).

More on MSN Healthy Living
If I bruise easily, is that a sign of something serious?
Can you become addicted to lip balm?
Is it OK to crack my back, knuckles or neck?