What can I do to help me fall asleep faster at night?
How to stop tossing and turning and get some rest
Turn to
MSN's Ask A Doctor blog
 every day to find expert answers to all of your health concerns.
Not being able to fall asleep is more than frustrating. For the 30 to 40 percent of adults who report suffering some symptoms of insomnia it can mean less productive work days, dangerous driving conditions and an overall lack of energy.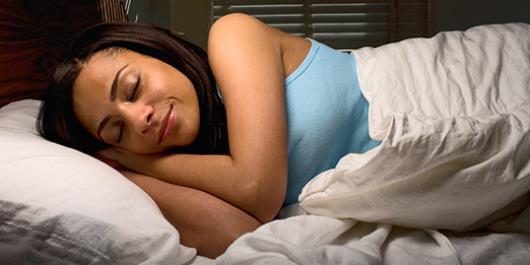 A good first step to try is limiting both the amount of caffeine you have and how late in the day you have it, says Jeremy Fine, MD, a board-certified internal medicine doctor with a concierge practice in Los Angeles.
"Skip the afternoon coffee or soda because it can still be in your system at bedtime," he warns. "Vigorous exercise close to bedtime should also be avoided since it revs up your endorphins which will make it harder for the body to unwind and go to sleep."
What will help: Anything that relaxes you should be incorporated into your evening routine—whether that's some yoga moves, breathing exercises, a warm bath or cup of herbal tea. And if you still need some help falling asleep on occasion, Fine recommends trying one—or a combination—of natural sleep aids, such as melatonin, gaba and tryptophan.
Dr. Jeremy Fine has a highly regarded concierge practice in Century City, Calif., and was selected as one of California's Favorite Physicians.
More on MSN Healthy Living
Is it food poisoning or stomach flu?
If I bruise easily, is it a sign of something serious?
Is it OK to crack my back, knuckles or neck?

problem is, if you regularly have a hard time falling asleep, you don't know when to take sleep aids until 3am and then you don't want to take anything because you'll be dopey in the morning... so people take sleep aids all the time just in case it was going to be a night that they couldn't fall asleep. 

It's such a plethora of things that keeps me up at night.  There are so many factors.  The right temperature of the room, the bed comfort, the white noise, how much mental activity I've had during the day, exercise, watching TV in bed.  The list can be endless.  I consider myself a low maintenance person and I feel like I don't need to correct much about myself, not because I think I'm perfect but I just don't care.  When it comes to sleep however, I would love to have a magic wand.  Lack of sleep SUCKS.
Are you sure you want to delete this comment?