I've heard gingko biloba might cause cancer. How do I know if my supplements are safe?
We asked Dr. Davis Liu, a practicing board-certified family doctor, blogger, and author of "The Thrifty Patient: Vital Insider Tips for Saving Money and Staying Healthy."
Turn to MSN's Ask A Doctor blog every day to find expert answers to all of your health concerns. Have a health issue or just curious? Send in your question today.
With new studies coming out all the time and limited oversight by the FDA on supplements, it can be hard to decide what's safe to take and what actually might be doing you more harm than good. And misconceptions abound.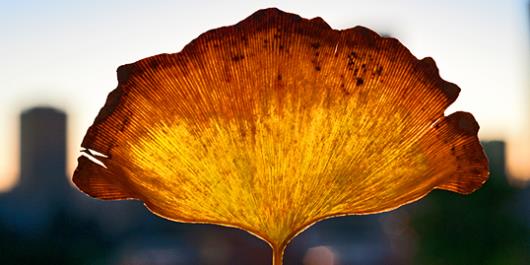 According to Dr. Liu, 59 percent of Americans believe that supplements must be approved by the FDA and 55 percent believe that any health claims supplements make must be backed by solid scientific evidence. "Neither is true," he says. "Unlike over-the-counter or prescription drugs, makers of dietary supplements do not need FDA approval before selling their products."
It's also worth noting that most studies—including the recent one on gingko biloba—involved people (or animals) taking megadoses of whatever vitamin or supplement was being researched. "It's clear that megadoses can often have harmful effects and that we are all better off getting the majority of our nutrients through natural, dietary sources," says Liu. The safest approach: Discuss all supplements with your doctor to find out which ones might be worth trying and which ones are just a waste of money—or worse.
Find Dr. Liu online and on Twitter.
More on MSN Healthy Living
How do I cure bad breath?
What are signs of testicular cancer?
Is flossing every day really necessary?