How can I help my kids enjoy Halloween without ending up with a mouthful of cavities?
Good oral hygiene can help keep this holiday from being a health hazard.
Turn to MSN's Ask A Doctor blog every day to find answers from top experts to all of your health concerns.
First of all, relax a little. Even if your children go completely candy crazy once a year, it's probably not going to wreck their dental health forever.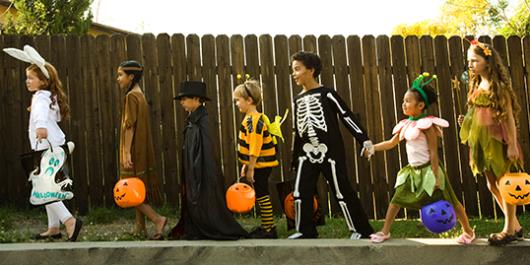 That said, you can take certain steps to keep any Halloween-indulgence​ damage to a minimum. "A better candy choice is chocolate bars instead of anything sticky that can leave behind residue on the teeth that's hard to brush off," says Jennifer Jablow, DDS, a New York City dentist.

So skip things like taffy, caramels, Skittles and gummy candies whenever possible. You can also ration out their Halloween haul, allowing them only a certain number of pieces per day.

"And give them  a specific time to eat the candy—rather than munching all day long," says Jablow. "After dinner and before they brush their teeth with a fluoride toothpaste would be a good time."

More on MSN Healthy Living
Are sports drinks just as bad for you as soda?
Does taking Vitamin C really prevent colds?
Can vaccines cause autism?